Wild and nature photography in Africa
Africa has been my passion for as long as I can remember and I had a deep desire to go there and find out where exactly that attraction came from. Since 2001, we've been spending several months a year in South-Africa. Even after such a long time, I still can't pinpoint exactly what makes it so special. The vibe, the smells, the sounds, the almost unlimited space compared to the Netherlands… I think it is a combination of all of them. One thing I do know for sure, is that the moment I set foot on African soil, I feel right at home.
Photography in Africa is very different to other places in the world. First of all, the light intensity and colors are so different, that you have to learn to work with them. One moment it all works in your favor, and the next moment the sun and light are your biggest challenges. ?
Apart from that my working days there are very intense. For the whole twelve hours of light, you will find subjects which are worth taking pictures of.
Of course, a lot of the animals that you photograph are sometimes very difficult to work with. Sometimes because of their size, like elephants and giraffes, but most of the time because they are very dangerous, like lion, leopard, hippo, rhino and buffalo. As you can read in the photo comments, some encounters were face to face with danger. This brings another problem in itself, as most of the time one is bound to a car, for safety reasons. And that makes you less flexible in your approach to the animals and how you work with the light. However it also unleashes your creativity, both technically and in composing your photographs. Every day that you head out brings new, daunting and exciting challenges.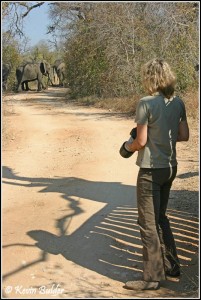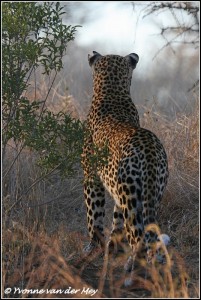 Spending so much time in Africa has taught me a whole lot about the animals that live there, and I really only started to appreciate some species after getting to know them better, like the hyena and wild dog.
I hope that I can give you a "taste" of Africa as I have started to experience it. If you have a chance to go there yourself, go for it. Just be warned that the "Africa virus" can grab you as well.
** Press release ** Luipaard photo wins international CIC award